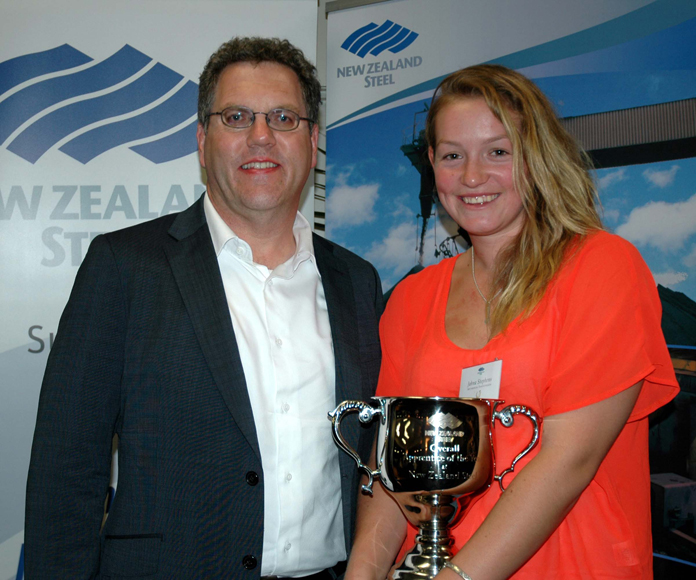 The announcement was made by Simon Linge, President New Zealand Steel, at the annual awards ceremony held on February 18.
Jahna was described as a great team player who consistently demonstrated respect for her supervisors and peers and who worked well under pressure while keeping up accuracy, thoroughness and quality.
In her acceptance speech Jahna thanked the Company, her family and all her mentors and peers who had supported her throughout her apprenticeship. "I am just so grateful that I was given the opportunity by NZ Steel and the tradesmen. Without all your support I would never have achieved this!" she said, adding thoughtfully: "I can't imagine it would be easy for a dominantly male environment to accept a female amongst the ranks."
Her advice for young woman considering a similar career: "If you want to do it, just go and do it. Don't be put off by what people might think or people might say, because if you want to do this sort of job, why should someone else's opinion stop you?"
Jahna has been appointed to a permanent position in the Company.