Designed by ASC Architects and built by Hawkins Construction, the Botany Downs Secondary College opened this year in one of Auckland's fastest growing suburbs.
What stands it apart from most other New Zealand secondary school projects is that almost all the visible cladding, including the roofing, is made from ZINCALUME® steel.
The design team opted for ZINCALUME® steel because of its modern looks and cost efficiency. The cladding was supplied by Brownbuilt Metalfolding and installed by Merit Roofing.
In many ways, the school is a template for ecologically sustainable development. It doesn't use conventional air conditioning, relying instead on natural air flows. Air enters each building at ground level and flows out through ventilation stacks, creating a consistent and cooling flow.
Not only do the buildings incorporate the latest technology, but they have been 'future proofed' to allow for the inclusion of tomorrow's technology as it emerges.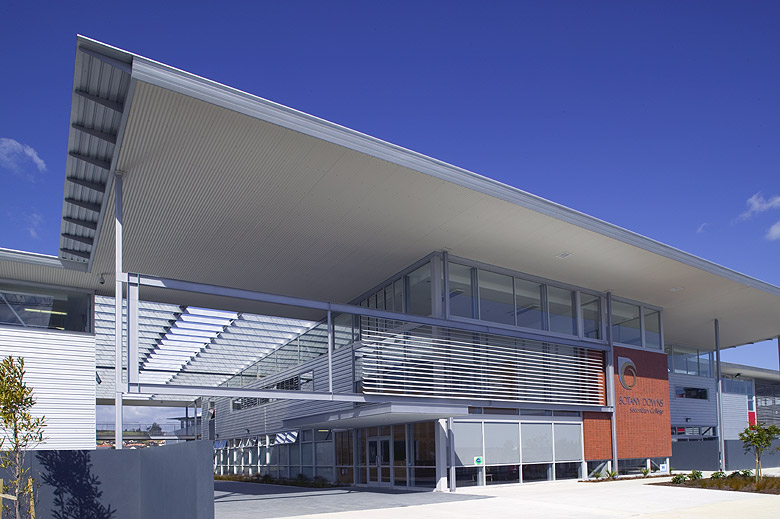 Botany-downs-hires[1].jpg[/image]