This modest 175m2 home has been designed for a picturesque rural property in Miranda. The site is gently sloping and enjoys views of mature trees, an adjacent pond, the surrounding hills and a distant view of the Firth of Thames beyond.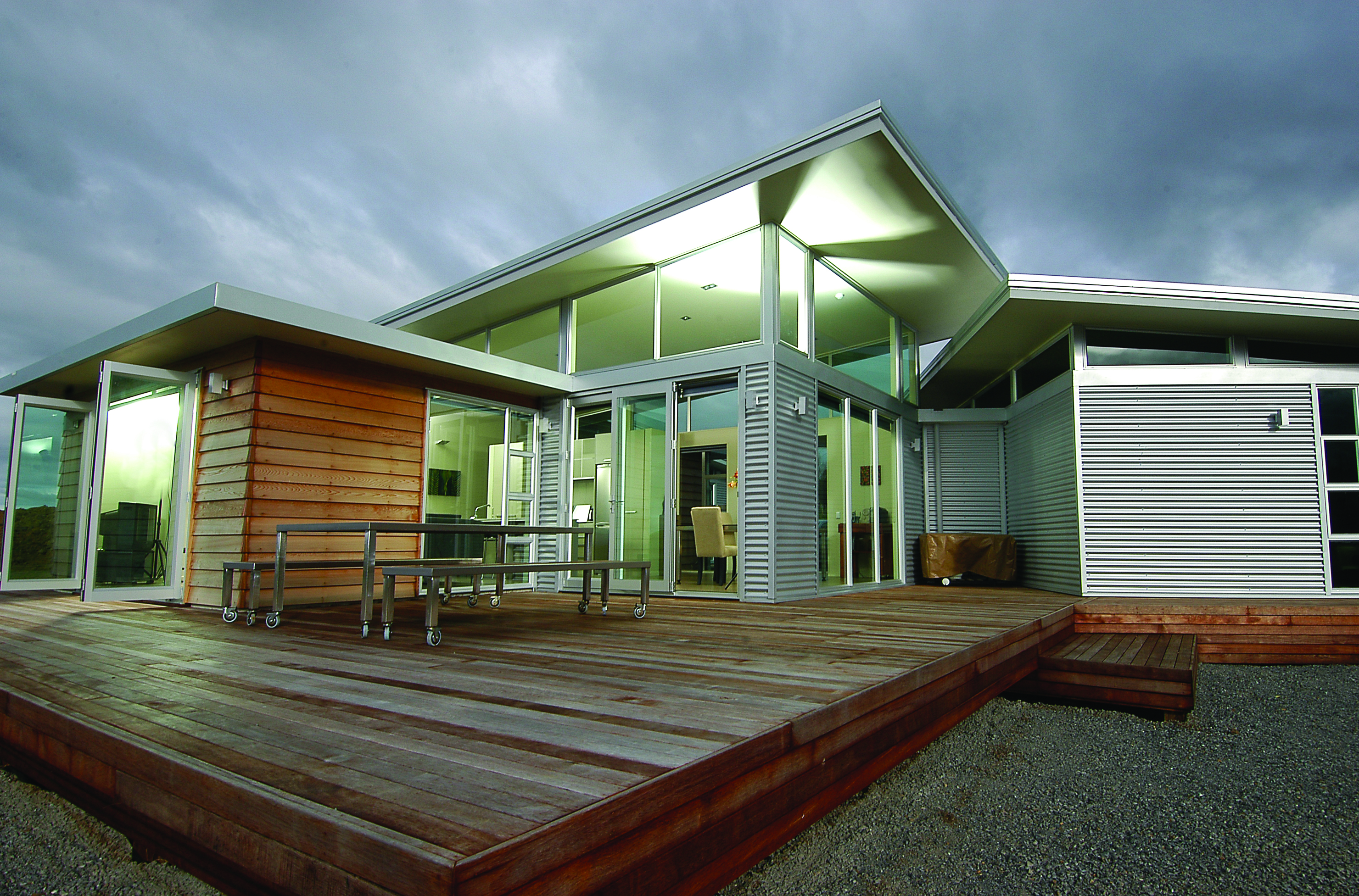 The owners brief specified a three bedroom home that was simple, contemporary and would make the most of the views offered by the site.
The response to the brief is a house made up of three separate pavilions. One for the garage, one for the two guest bedrooms and the main pavilion accommodating the living areas and master bedroom with its own ensuite bathroom and walk through wardrobe.
Each of these pavilions has a simple mono pitch roof separated from the corrugated ZINCALUME® walls by high level clerestory glazing. This gives the impression of three partially opened tin boxes arranged on the site in a way that draws visitors towards the main entrance located in the middle of the main wing. The 'hovering' nature of the roofs is accentuated at night by careful uplighting to create a truly stunning effect.