By far the most common thing we manufacture is portal frames for commercial and industrial buildings. Every day you probably use a product that has been manufactured or stored in a building made by Steltech.
Probably the tallest building that we have done is the Recall building in Church St, Penrose, Auckland. Built by Haydn and Rollett it is used for document storage.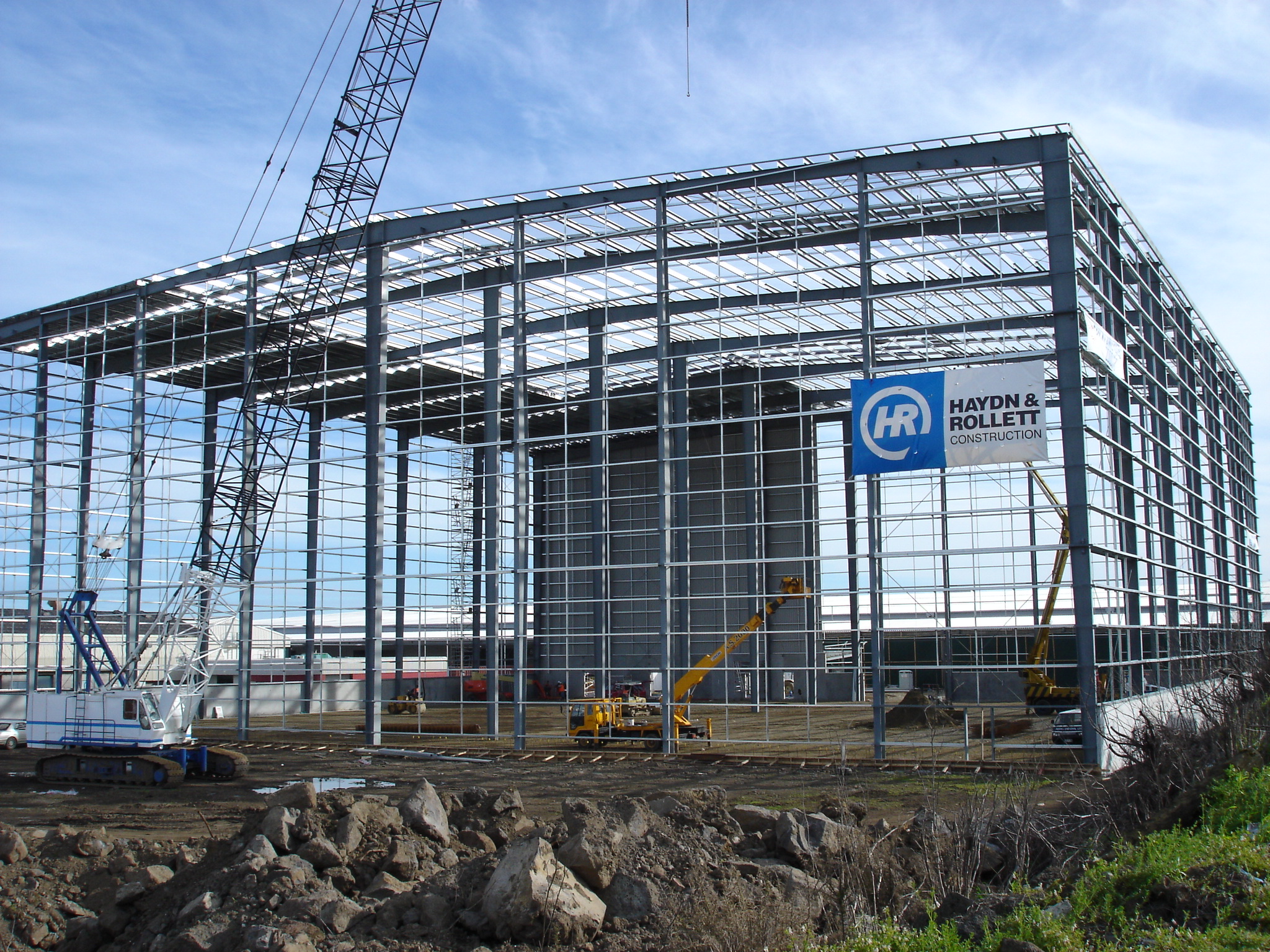 Constructed in 2010 as part of their nationwide upgrade this building is the new Countdown Supermarket in Manukau City. Grayson Engineering Ltd did the fabrication and erection a task made more difficult by an underground carkpark meaning that they could not place any heavy lifting equiment inside the build.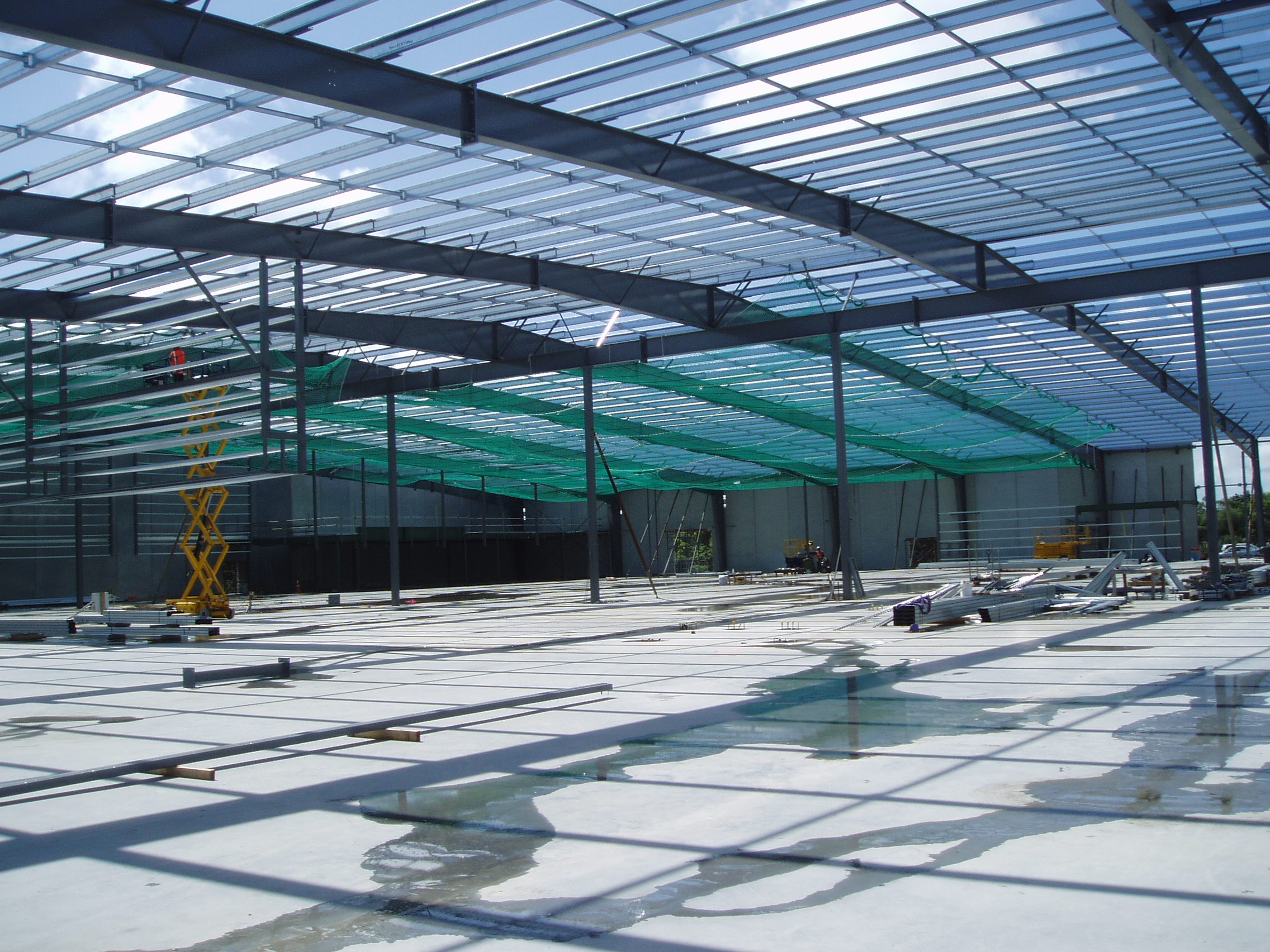 A typical portal frame building has tapered columns, a tapered haunch section, then going to parallel rafters. Using a column or central spine beam often results in a tapered apex section.