---
Calling all Engineering Graduates! Did you specialise in Mechanical, Electrical, Mechatronics or Chemical & Materials? Are you looking for an exciting role in a unique, innovative and dynamic Steel and Mining organisation? Applications for our 2019 Graduate Programme open 1 June 2018... watch this space!
---
Engineering Graduate Programme
We operate a fully integrated Steel Mill, south of Auckland, processing local raw materials of iron sand and coal into a range of flat steel products for both the domestic and export markets.
We have positions for Process, Production, Mechanical and Electrical Engineers who are after practical hands-on experience not just an office based role. We also have the advantage of being the biggest single site employer in New Zealand; therefore can offer a range of engineering opportunities across varied industrial processes.
From day one you will have a role with real career prospects, real responsibilities, and real opportunities to apply your degree, and you'll receive 'technical on-the-job' training to ensure you have the skills you need to realise your full potential.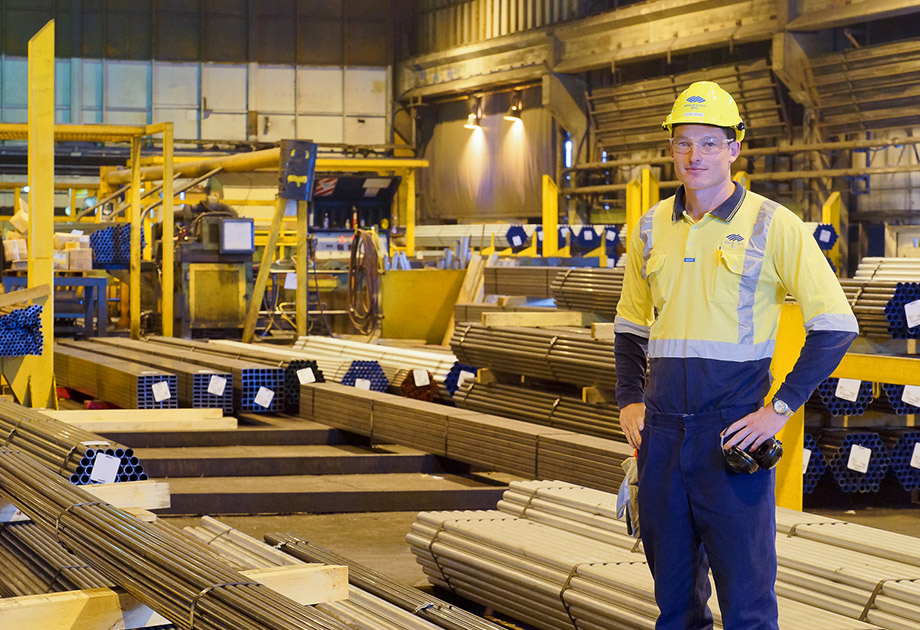 Rotations
New Zealand Steel provides its graduates with a wide variety of challenging activities; we believe in giving you the broadest experience possible so you can gain a working knowledge in a number of areas. We provide a three year graduate programme, consisting of three unique one year placements across our varied operational mills. This gives you a comprehensive overview of engineering across diverse processes and is a great opportunity to discover what pathway you would like to pursue.
Each rotation is catered specifically to your development needs. Ensuring you are able to get the best experience will mean an entirely different role, and will see you introduced to different people, processes, challenges and successes. Although it is a three year programme, there are opportunities to step up into a role.
Development and Training
New Zealand Steel understands that continuous training and development is key to growing your career. That is why we offer a number of internal courses that are run on site such as:
High Voltage Training
Isolations Training
Confined Space Training
Incident Investigation Training
Health & Safety Representative Training and more!
You will also attend the New Professionals Programme which is a career development programme that runs over a two year period with four individual models. The programme is held in Port Kembla, Sydney and you will travel over twice a year with your graduate peers to meet up with graduates and cadets from BlueScope Australia.
The concept of the programme is to ensure you are able to get the best start in your profession by building on your current skills set and developing you into a future leader. This also gives you a chance to build relationships, get exposure to a global corporation and most of all have fun while doing so!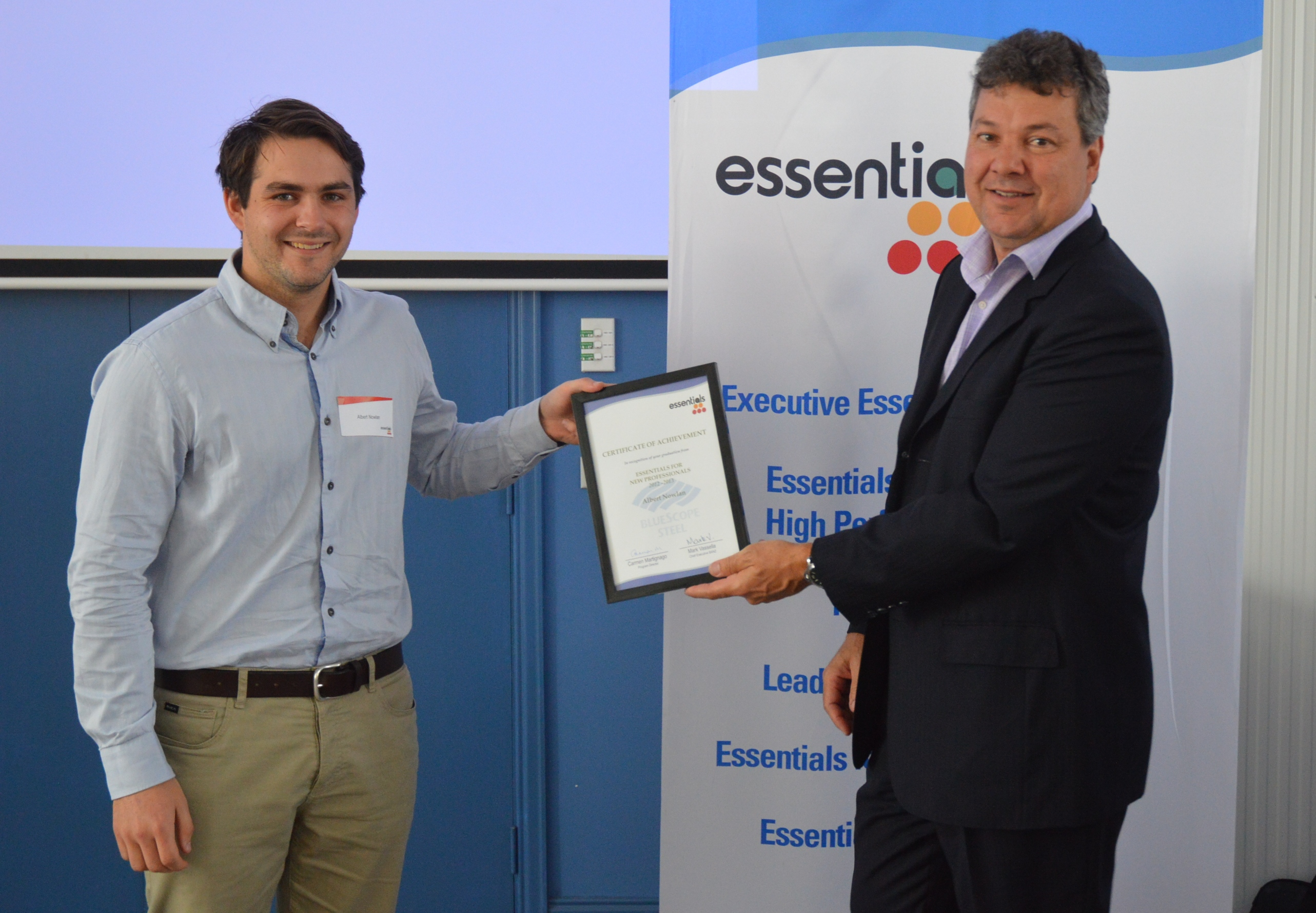 A brief of each module of the New Professionals Programme is below:
| | |
| --- | --- |
| Module 1: Communication and Professional Acumen | The aim of module 1 is to equip participants with the skills and understanding required to effectively communicate both verbally and in writing. A review of business results and the way an individual employee can influence outcome is also included. |
| Module 2: Project Management & Teamwork | The aim of Module 2 is to equip participants with the skills and understanding required to participate and develop high performance teams, with particular emphasis on project management context. |
| Module 3: Effective Relationships & Career Development | The aim of Module 3 is to focus on skills and knowledge essential for developing effective relationships in the workplace and managing careers. |
| Module 4: Peak Performance | The aim of Module 4 is to focus on self-knowledge and self-management, essential for ongoing and professional development. |
Each module occurs once every six months over a period of two years and looks to develop core competencies for a successful career.