New Zealand Steel General Manager Sales and Marketing Robin Davies says the company's been a key part of New Zealand infrastructure for over 55 years. "As a trusted and safe supplier, we provide supply stability and, as shown this week, we are there when the country needs us."
The benefit of having a local steel mill comes to the fore in a crisis with imported steel typically taking six to eight weeks to arrive.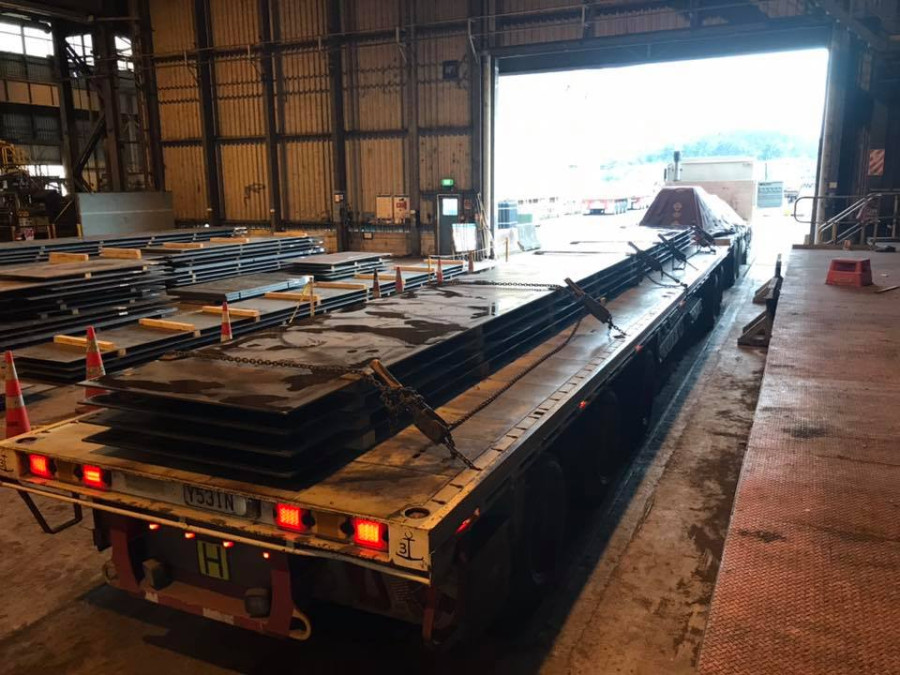 Pictured:
350 Grade Heavy Plates
on their way to Vulcan in Whangarei to be turned into replacement sections for the

Harbour

Bridge

. same day Delivery.
"This isn't the first time New Zealand has benefited from a domestic steel maker during a crisis, our steel beams were part of the Christchurch rebuild and our steel plate was instrumental in restoring Wellington's CentrePort following the 2016 Kaikoura earthquakes.
"In 1998 during Auckland's water supply crisis, it was a New Zealand Steel pipe that carried water from the Waikato River to the Hunua water treatment facility.
"With the largest high quality structural material stock in the country we're able to respond with immediate supply - one of the advantages of a domestic steel industry."
Steel is a strategic asset integral to New Zealand's planned infrastructure programme and the critical economic growth it will support as part of the country's COVID-19 response.
"As we navigate our current strategic review to ensure a domestic steel making industry is sustainable in New Zealand, we're buoyed by the recent part we've been able to play in repairing a critical piece of national infrastructure," says Mr Davies.