A Dual Head Coater is a piece of coil coating equipment that allows for near instantaneous paint colour changes on the top of the coated metal product, minimising the amount of scrap and downtime normally required for colour changes. By implementing this piece of machinery, the Paint Line is able to operate more efficiently during paint change overs - an important improvement given the wide range of colours produced onsite. To house the new Dual Head Coater, the Paint Line building was extended, and clad in product produced from within the very same building - COLORSTEEL Dridex®.
COLORSTEEL Dridex® was perfect for the job, as it saves on install times and offers a long lasting and tidy appearance for commercial applications, while providing a superior internal environment by absorbing the accumulating moisture and then releasing it when conditions improve.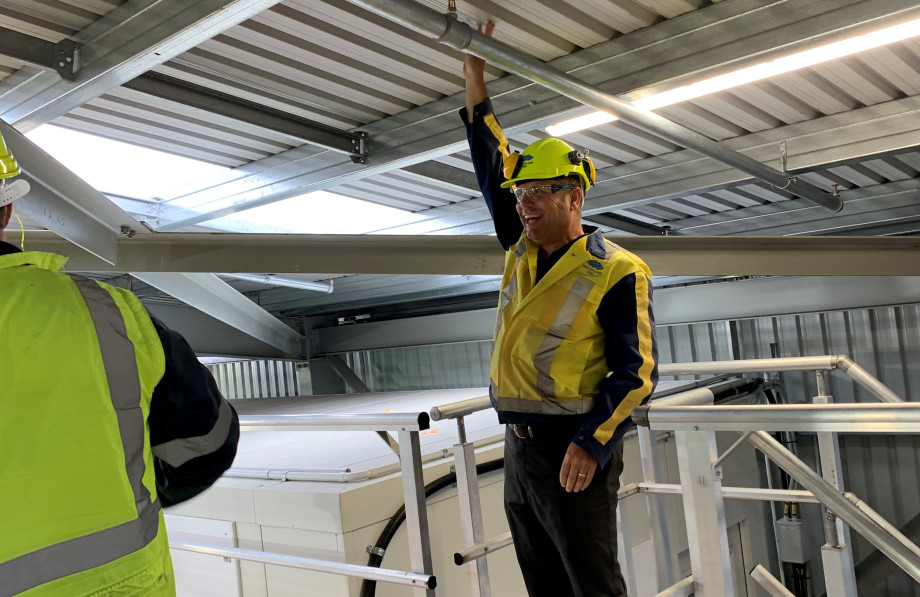 Pictured: Nigel Bradley, Senior Key Account Manager
The combined expertise of the engineering, operational and technical teams involved meant the installation and commissioning of the new equipment was done with minimal disruption to production, and this continued focus to optimise the COLORSTEEL® Paint Line means New Zealand Steel will be well placed to meet the needs of current and future customers for years to come.